Our doctors and staff welcome you to Family Vision Care.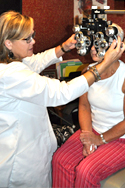 Eye Exams
Examination using our latest technologies
Regular eye exams are an important part of maintaining good health. Eye exams can detect early signs of eye diseases such as glaucoma and macular degeneration, as well as hypertension and even diabetes. For school-aged children, eye exams can detect poor vision, which often hinders their ability to learn and do well in school.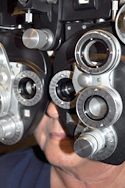 LASIK Eye Evaluation
Evaluation for refractive surgery
LASIK is a surgical procedure intended to reduce a person's dependency on glasses or contact lenses. The doctors at Family Vision Care take careful measurements of your eyes to determine if patients are good candidates for refractive surgery. If so, patients then are referred to a reputable ophthalmic surgeon for LASIK.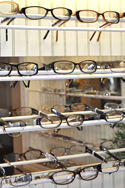 Eyewear
Frames for your active lifestyle
We offer name brand contact lenses, designer frames, lenses and sunglasses including the newest styles from Ray Ban, Oakley, Vera Bradley, Kate Spade, Michael Kors, and many more.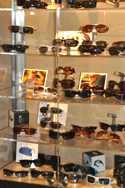 Competitive Pricing
Get the best quality for the lowest rates
Save on eyeglasses and contacts!  Family Vision Care is dedicated to offering the lowest prices possible.
Got a Question?

How does a low vision exam differ from a regular eye exam?
A regular eye exam concentrates on diagnosing eye disease. A low vision exam focuses on designing specialized…  Read more →
What are Bifocal Lenses?
Bifocal lenses are prescribed for patients who need two different distances power and…  Read more →
What are Conventional Contact Lenses used for?
Daily Wear contact lenses can be worn up to all waking hours. Your eye doctor will… Read more →